5 Easy Tips For Improving Your Website Design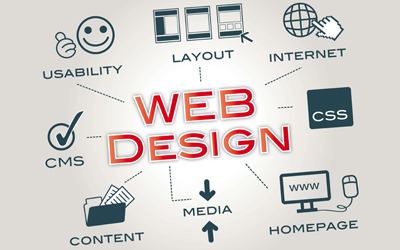 5 Easy Tips For Improving Your Website Design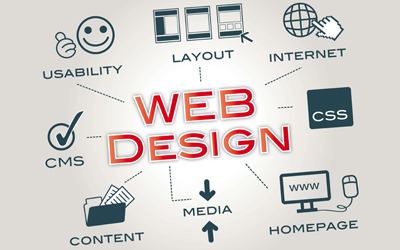 The ultimate goal of every web developer is to develop an online business face that generates a higher conversion rate for a business owner. The success of a website is based on many aspects, including its laid out, colors, fonts and images that you use. Design a web layout that will compel your visitors to stay and browse each and every element within your site. More attractive and pleasing are graphics, more are the chances that a visitor will love to stay and revisit.
Some tips that can help you in improving your existing web design are:
Have a professional logo: Logo is an identity of a brand in the market. Placing your brand logo on the header of your business website is crucial. Use a high resolution logo image on the upper left corner and link it to the homepage element. This will provide your visitors with a hassle free navigation and direct linking.
Use intuitive navigation: Sometimes, primary navigation options are not enough to guide visitors towards the inner webpages. Its better to provide secondary navigation bar on the left hand margin of the sidebar or underneath the primary menu bar. To prevent people from quitting your website due to confusing layouts, try putting links to less important pages in the footer section.
Get rid of clutter: Many of the unskilled web designers believe that adding more images and multimedia can improve the looks of a website. But, this is actually where they fail. A visually overloaded site causes clutter that displeases its visitors. Make sure not to add irrelevant or unwanted images or gifs and limit the links and options on the homepage. Also avoid competing calls to action to minimize the visual clutter.
Use color strategically: Neutral colors that are not dull are believed to help your site offer an elegant, clean and modern appearance. Employing bright and small dashes of color for headlines or graphics can help in guiding visitors to the important content and service. Its advised to use a color palette that complements your logo and matches your theme.
Easy to understand fonts: A website is not only operated on a desktop, but is visualized on plenty of devices like smartphones and tablets. Ensure that the font you selected to represent text on your site is readable across all devices and browsers. Pick a universal typeface that is easy to understand and size it at least 11pt. Moreover, try not to use more than three font families.
These are the few basic tips that can help in improving the web design of your existing website. If you are looking to redesign an Ecommerce or WordPress website, consult our expert web designers at FireMedia for assistance.