Social Media Marketing Services London, ON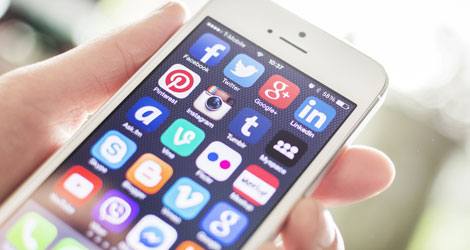 Social media has changed the way to use the web. Every day, millions of people engage with social media. Social Media Optimization (SMO) is the greatest strategy for small, medium and large industries to build up their position in the online marketing. FireMedia is a Leading social media agency in London. We have a team of social media marketing professionals helps to enhance both your search engine optimization and website activities. It is very difficult to stay in the internet marketing without social media.
Why Invest in Social Media Optimization?
Today, there are very rare chances that any business does not use social media to promote their services. Due to this, there are very clear chances that your competitors already used it. Working with our SMO service helps to boost your brand visibility and it also increases sales and generate more new customers.
In order to enhance your business credibility and potential customers, you need to engage with SMO service. With the help of social media, automatically you connect with your fans of fans and followers.
Contact FireMedia For Creating A Social Media Campaign For Your Business
Some Of Our Social Media Services
Upgrade your followers and fans

Sponsor special offers

Share your blog or content that will get more likes
Boost your website traffic

contests and quizzes coupons

Having a great social media strategy that suits your needs and budget also
Boost your website traffic

Enhance your brand image and online sales
Social Media Platforms That We Use
Facebook

Digg

Houzz

Quora

Google+
Twitter

Flickr

Reddit

YouTube

SlideShare
Pinterest

Instagram

Delicious

Vimeo
How it Works ?
Social media is one the greatest fields that offer you plenty of benefits including more traffic, more likes, enhance brand image and others. All these depend on your company's online performance. Our team of experts makes a perfect plan that brings a wide range of traffic.
We open your account on different social media platform that looks professional. These platforms are very helpful in promoting your brand or product.
Why Do Only Work With Us over the London (ON)