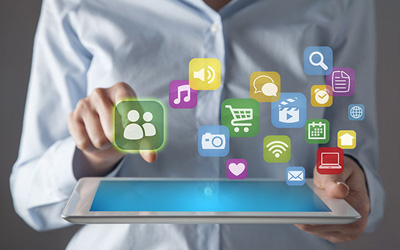 3 Ways To Build Trust & Create Loyalty Via Social Media
September 27, 2018
Fire-Media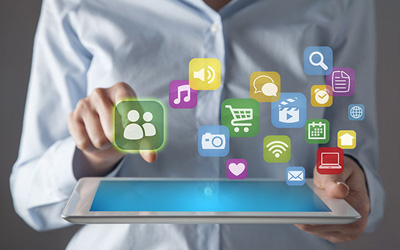 No doubt, the social media is a powerful marketing channel only if the user knows how to bring it into use. The power of social media does not depend on itself, it is simply carried forward by using the right online ecosystem. It is all about interconnecting your social profiles with the landing pages of your website by advertising the offers and using the great content resources.
When we talk about your online website, it is related to landing pages which play a crucial role in social media marketing. A landing page is a one-page website to get the site visitor for their certain action. The main purpose of creating a landing page is the lead generation in pay-per-click campaigns. This is a great way to make a perfect use of landing page. Likewise, there are many other ways for social media marketing to build a successful campaign.
Social Media Sales Funnel
Social Media is the best funnel marketing where people get a large number of audience who know nothing about your brand. A marketer should never bombard the people with sales pitch straight away. Let the people have the curiosity to know about your profile. Here, you can help people to know you by releasing the valuable content and resources. Practically, you can take help of free ebook landing page, blog posts, case study, video courses, guides etc. Making it useful you should go to offer the first resource for no return. Surely, this will help in building a trust for your brand.
Right Time To Place First Offer
First of all, take your social platform as a channel where you will build the audience and raise the awareness of engaging with people. Don't take the different channels as a sales unless you have connected with your audience with a proper funnel. Link your social media networks with the landing page that is hosting the free offers with no email opt-in. Later, continue with ongoing content output on the social media networks and move to the lead generation offers, even using the email opt-in. This is the time to build your email list and gain more trust with quality content.
Link Social Media To The Website
Remember, the social media is meant for interconnection which leads the sales from somewhere else. Make sure the connection from the social sites reaches to your web presence seamlessly. This will lead to consistent traffic from social media. Thus, you will ensure to move towards the success with value driven and community-centered approach. After all, your followers on various social media networks will stay with you for a long time, you should bring them to the point of sale with dodgy sales pitches in the first place.
Social media is a long-term strategy in the term of building trust and monetizing. So, one should be professional to take each step carefully. For better assistance, you can consult with professionals at FireMedia. Our experts are well-versed with the advanced techniques for your successful brand awareness.
You may also like