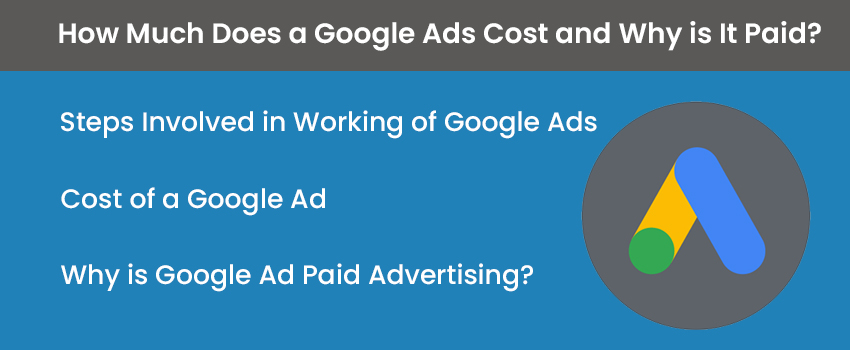 Google AdWords: How Much Does a Google Ads Cost and Why is It Paid?
Social Media started more as a means of entertainment rather than a business. As of today, it has become one of the best mediums to do business. Small to big organizations advertise their products and services on social media. To do so, the online advertising program Google AdWords (or simply Google Ads) is used. BY creating ads through Google Ads, organizations can reach their customers at the precise time when they want to. FireMedia based in London, provides for Google Ads Services. Google Ads is a Paid Advertising service. Google Advertisement helps to promote your business, sell products and services, and increase traffic to the clients' website.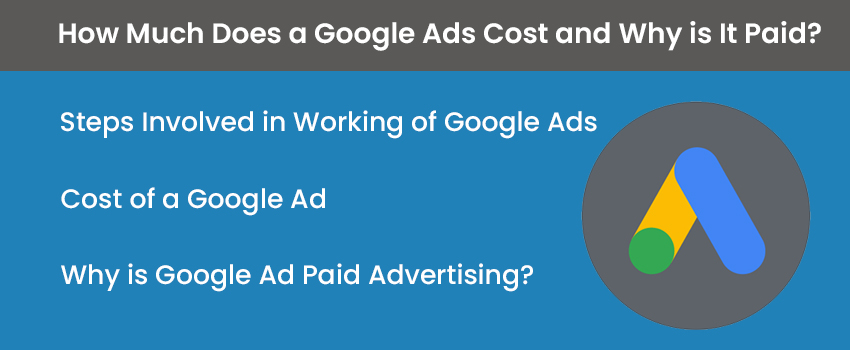 Steps Involved in Working of Google Ads
To work with Google Ads, a Google Ads Account is required, which is managed online.
Using the Google Ads Account, users or businesses can create an ads campaign for their products or services, which can be changed through the Google Ads Account. A single Google Ads Account may have multiple campaigns associated with it. Every campaign has a number of ad groups. 
There is no restriction by Google on the minimum amount a user must spend. The user decides the budget, not Google. It is up to the user how much he wants to spend, where the ad should appear, and when the ad should be displayed.
Keywords are one of the essential parts of a Google Ad. A user must select appropriate keywords to make the ad as effective as possible. While a high-quality keyword ranks the website in the top searches, an inappropriate keyword might sink the ranking as well.
Cost of a Google Ad
While working with Google Ads, a user sets the maximum budget amount for a month himself. The daily cost that a user may have to pay can differ from day to day but will never be more than the total monthly budget. On average, any business might be spending somewhere between $9000 to $10,000. However, the cost of an ad for every user can still be different as Google Ads is a customizable platform where the ads are customized based on the user's likings. 
Why is Google Ad Paid Advertising? 
When something is typed in the search box in Google, a list of results is returned. Some search results are tagged with a green box with the word "Ad" in it. These are paid searches that rank the page higher—using the Ad Campaign feature of Google Ads, where a user is charged a small amount of money for every person who clicks that link. This helps in routing the traffic to your website.
Let's Wrap It Up
Google Ads is a paid service using which users can easily promote their business online whenever they want. The only requirement is a Google Ads Account that the user must possess. With a few good keywords, the user can rank his page higher in the searches.
You may also like