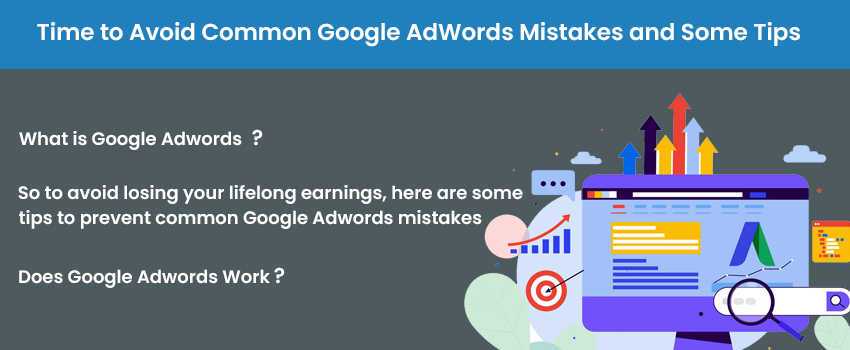 Time to Avoid Common Google AdWords Mistakes and Some Tips
December 24, 2020
Fire-Media
Boosting brand recognition and driving professional traffic to your site are two significant ways, among many, Google AdWords can benefit your online retail sector.
What is Google Adwords?
Google AdWords is a Google-designed one of the largest online advertising platforms to help advertisers reach their customers instantly. After a user searches for keywords and phrases relevant to a company and its products or services, these partner sites host a text or picture advertisement that appears on the website. AdWords advertisements typically appear on Google.com at specific positions on the top and right-hand side of a search results page.
However, using AdWords can be a little tricky. The correct and smart use of Google AdWords Tips can benefit you in several ways, but on the other hand, if one isn't very much aware of its functioning, it can result in significant financial losses. There have been several cases in which people have lost millions of dollars due to minimal mistakes.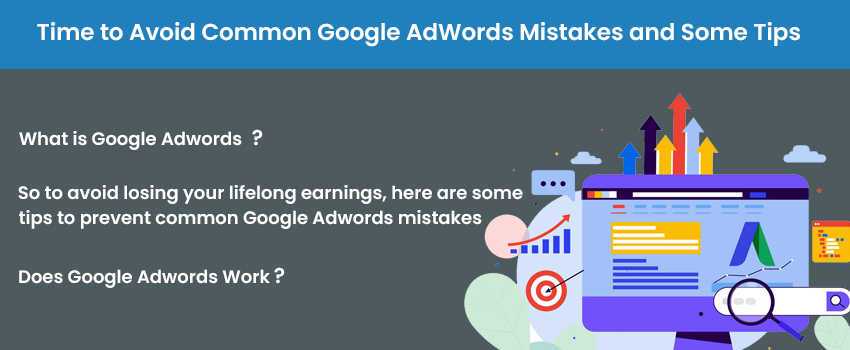 So to avoid losing your lifelong earnings, here are some tips to prevent common Google Adwords mistakes.
Start by establishing your account goals. It could be anything from brand building to marketing a new product. There are several tools to use to help you research the search trends and related keywords.
Next, you need to select your target audience. Determine the group of ideal customers for your business. Choosing your target group creates focus on what they are searching for and helps you create a campaign according to the demand.
To improve the visibility of your business, use the right keywords while creating a Google Adword campaign. SEO is an essential tool when it comes to searching for anything online. Only well-written content pages with relevant information and the right keywords make it to the results page.
Google counts the number of clicks on your ad campaign and charges you per click. It also calculates the number of times your ad was visited or the keywords searched for. These click rates determine if your ad campaign is working well or not. Google Adwords is like a virtual auction house. You need to make a budget and a bid for your campaign. An offer is an amount you are willing to pay for your advertising. But this doesn't mean Google will only show ads of the highest bidder. Your ad's kind of quality and content will decide if it is relevant to the reader's choice.
The above tips won't matter if your ad campaign isn't getting any conversions. Conversions are the new sale or lead on your ad. In general, it means that the reader took action directly from your ad campaign. This determines the rate at which the search engine will display your ad. Usually, it may be a purchase or a sign in through your ad, which boosts conversion rates.
Companies and brands usually spend a lot of money creating and marketing ad campaigns through Google AdWords since it is one of the fastest and most effective ways of marketing and brand building.
Be it a small business or an established brand, only the content with relevant and reader-friendly information gets exposure. This is why it is so important to invest wisely on such platforms.
Does Google Adwords Work?
All types of businesses, big or small, use Google AdWords. While there is a sea of information to dive into, Google AdWords help you create affordable marketing campaigns that can help grow your business.
To use Google AdWords to your best advantage, you must understand the ins and outs of paid search, SEO copywriting, bidding strategies and keyword search.
Estimating your expenses on a campaign and analysis on your budget will help you keep track of the costs.
Keeping your content relevant is still a must when it comes to gaining audience views. Make sure your ad is interesting enough for the audience to click on it.
When done correctly, Google AdWords can traffic a large audience response and clicks on your campaign. But this also means that there is much competition for the same outcome. Working with the insight and quality of your campaign, you can further expand your reach.
It is best to start small, understand your audience and competition, adjust your brand around the search results and create profitable sales.
Want to get some of the best Google Adwords Tips for your website? Contact FireMedia today for the best of the strategies and approaches.
You may also like